About Eugene Selivra, MD, CEO
Eugene Selivra, MD, CEO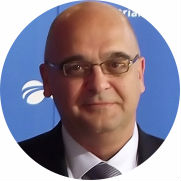 Having received his medical degree from Pavlov Medical School in St. Petersburg, Russia in 1985 and followed by heading a department at the prestigious Bekhterev Psychiatric Institute, making over 10 publications in CNS clinical research, Dr. Selivra has 25+ years of experience conducting and managing multi-therapeutic trials in US, Europe and Russia.
As a recognized expert in CNS field he retains a solid authority within clinical research community in the region.
Call Today to Schedule a Consultation
Ready to join one of our ground-breaking studies? Book your consultation today to speak with one of our expert representatives.
Clinical Treatments Include:
Doctors & Staff
Founder & Lead Principal Investigator

__________________________________
Board Certified, Anesthesiology & Pain Management
APN with specialty of Family Psychiatric Mental Health
Renowned Expert in Clinical Research
Board Certified, Psychiatry
Associate Medical Director
__________________________________
Site Manager
Study Coordinators:
Claire Pasquale
Iqra Hasan
Sumaiya Afzal
Madeleine Besselaar