GMI and COVID SafetHere at Global Medical Institutes, we are doing everything in our power to ensure the safety of our patients. Prior to coming into our clinic, a Research Coordinator will perform an over the phone COVID assessment to confirm you are not showing any symptoms. Masks are mandatory for all our employees and patients, as well as temperature checks upon arrival at the clinic. Our waiting room and clinic are set up to practice social distancing. All patient-touched surfaces, such as lab chairs and blood pressure cuffs, are sanitized after each use and our clinic is deep cleaned on a daily basis.
Book an Appointment with GMI Today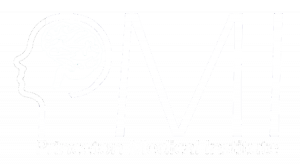 Princeton Medical Institute (PMI) is the headquarters of Global Medical Institutes, LLC, an investigative research organization that has been conducting clinical trials in the areas of psychiatry, neurology, and general medicine since 1989.
PRINCETON MEDICAL INSTITUTE
OFFICE HOURS:
Mon-Fri: 9:00 AM – 5:30 PM
Sat-Sun: Closed
CONTACT INFO:
Phone: (609) 921-6050
ADDRESS:
Woodlands Proefssional Buildings
256 Bunn Drive, Suite 6 Princeton, NJ 08540