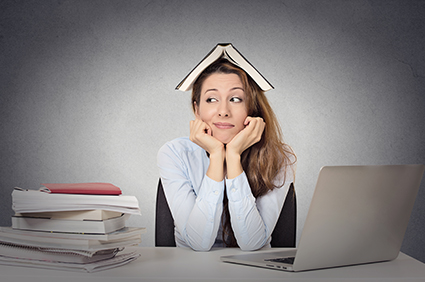 TMS and the Media
Can Depression Be Treated Without Drugs?
"Transcranial Magnetic Stimulation: What Is It and Who Needs It?" Check out this article to learn more about Transcranial Magnetic Stimulation from an article published by U.S. News! (Read more here)​
NCDEU Annual Meeting's Discussion of IMS Treatment
6/26/2012
Patients with depression who have had two or more previous antidepressant treatment failures have a decreased likelihood of recovery with additional medication treatment. A new study presented at the annual NCDEU meeting this month outlined the benefits of repetitive transcranial magnetic stimulation (rTMS) as a treatment for these patients. Compared to patients who did not receive the treatment, those who received rTMS experienced a greater decrease in depressive severity, were more than three times as likely to achieve a depressive response, and were more than six times as likely to achieve remission.
Magnetic therapy helping some women with depression
1 in 4 women are depressed at some point in their lives. According to the National Institutes of Mental Health, it's the number-one disability among women. In general, married women are more depressed than single ones, and it's common to see depression among moms staying home full-time with young kids.
​
So how do you get help when medicines don't work?
There is a new option that now has FDA approval — TMS, or transcranial magnetic stimulation.
Kelly Seybert said TMS is her only way out after therapy and medicine failed to help with her depression."
Read more: Magnetic therapy helping some women with depression
Bruce Shook, CEO of Neuronetics featured in time & Philadelphia Business
Time featured Bruce Shook, the CEO of Neuronetics, as one of their CEOs of "start-ups that will change your life".
Neuronetics manufactures the Neurostar TMS machine, the only machine FDA approved for the treatment of depression.
From the article:
"I've seen what depression and the side effects of drug treatment do to people," says CEO Bruce Shook. "That painted a very vivid picture for me of how serious and debilitating a disorder this can be."
Read more: Tech Pioneers: 10 Start-Ups That Will Change Your Life
Bruce Shook was also featured in Philadelphia Business as their life-science CEO of the Year.
Scientific American Featured in TMS as an "Attractive Therapy"
More doctors are turning to repetitive transcranial magnetic stimulation (rTMS) of their patient's brains. Unlike with electroconvulsive, or electroshock, therapy, where patients must be unconscious and administered muscle relaxants in order to prevent seizures, patients receiving rTMS (which involves trains of pulses during each session, hence the "repetitive" modifier) remain conscious and seated in outpatient settings. Highly focused magnetic pulses of up to 1.5 teslas induce an electrical current two to three centimeters deep in the left prefrontal section of the cerebral cortex.  
UCLA Vital Signs
UCLA Vital Signs features TMS as a treatment for depression
To find out if you qualify, call (609) 921-6050 or email us at Contact@GMInstitutes.com.
Our Princeton, NJ site is currently enrolling subjects with a variety of conditions into research studies. Our studies seek to determine the safety and efficacy of an investigatory drug for the treatment of those with the disease. All study related visits, laboratory work, medications, and procedures – including physical exams – are provided at no cost to those who qualify for the study. Qualified participants will receive compensation for time and travel. Other criteria for eligibility will be discussed with interested persons, without obligation.
Join a PMI Clinical Trial Today