James Wolberg, MD
Dr. James P. Wolberg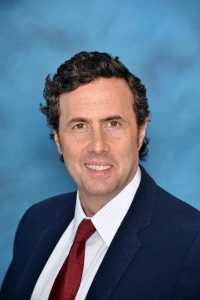 is a psychiatrist in Princeton, New Jersey. He received his medical degree from Icahn School of Medicine at Mount Sinai and has been in practice for more than 20 years.
Education
Medical School
MS Yale University, Molecular Biophysics and Biochemistry

MD Mount Sinai School of Medicine
Residency
Psychiatry Residency Mount Sinai School of Medicine

Public Psychiatry Fellowship Columbia University College of Physicians and Surgeons

Addiction Psychiatry Fellowship Mount Sinai School of Medicine
Professional Experience
Positions Held:
Interim Chair of Psychiatry, Kingsbrook Jewish Medical Center, July 2016-Present

Interim Chair of Psychiatry, NYU Lutheran Medical Center, July 2015-june 2016

Vice Chair of Psychiatry, Lutheran Medical Center, May 2009-June 2015

Chief of Addiction Psychiatry Division, Beth Israel Medical Center, June 2007-April 2009

Inpatient Psychiatry Medical Director, Mount Sinai Medical Center, June 1998-June 2002
Board Certifications
ABPN General Psychiatry, ABPN Addiction Psychiatry
Professional Affiliations
American Psychiatric Association

American College of Physician Executives

American Academy of Addiction Psychiatry

Alpha Omega Alpha Honor Medical Society

NIMH Outstanding Psychiatry Resident Award
Call Today to Schedule a Consultation
Ready to join one of our ground-breaking studies? Book your consultation today to speak with one of our expert representatives.
Clinical Treatments Include:
Doctors & Staff
Founder & Lead Principal Investigator

__________________________________
Board Certified, Anesthesiology & Pain Management
APN with specialty of Family Psychiatric Mental Health
Renowned Expert in Clinical Research
Board Certified, Psychiatry
Associate Medical Director
__________________________________
Site Manager
Study Coordinators:
Claire Pasquale
Iqra Hasan
Sumaiya Afzal
Madeleine Besselaar