About Cindy L. Gaskins, APN
Cindy L. Gaskins, APN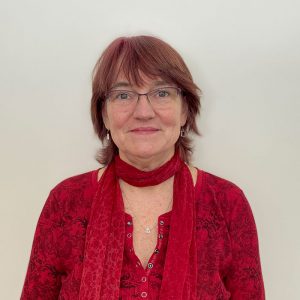 Cindy is currently celebrating her 25th year in nursing, having graduated from Mitchell Community College in Statesville, NC in 1992 with her ADN. She then went on to The University of North Carolina in Charlotte to pursue her BSN and graduated again in 1993.
Always a student, 1995 found her completing her certificate in School Nursing at Jersey City University, and 12 years later completing her MSN at Rutgers. She then became an Advanced Practice Nurse with the specialty of Family Psychiatric Mental Health. Cindy has worked in many professional settings: hospital Med/Surg, nursing home, refugee community health, finally settling on the specialty of school nursing in an alternative school setting for 12 years. Wanting to be able to better help the children in her schools who were struggling with drug addiction and psychiatric difficulties; she went to Rutgers to pursue an advanced practice degree.
After passing Board exams Cindy began collaborating with two different physicians part-time while continuing to work as a school nurse. From 2008-2010 she held one full-time and three part-time jobs! From 2008- 2014 she worked full time with an Autism specialist at The Center for Neurological and Neurodevelopmental Health doing neuropsychiatric evaluations and treatment. She worked with Center for Family Guidance and was assigned to East Orange General Hospital's adult, child and adolescent outpatient units. Currently she is employed by Trinitas Regional Medical Center in Elizabeth, NJ in the Child Adolescent Outpatient Unit. She also has a private practice in Warren Township and Princeton, NJ.
Cindy has also given back to her profession by spending 2 ½ years co-facilitating support groups for nurses struggling with addiction; these colleagues participate in NJSNA's RAMP program with the goal of getting these excellent nurses back into their profession. While working in a Residential Facility for boys, she enjoyed being a nurse manager and mentor, hiring four new nurses; always determined to never be a nurse who would "eat her young". She continues to feel indebted to her profession. "Nursing saved me and my daughter at a time of tremendous personal struggle".
Call Today to Schedule a Consultation
Ready to join one of our ground-breaking studies? Book your consultation today to speak with one of our expert representatives.
Clinical Treatments Include:
Doctors & Staff
Founder & Lead Principal Investigator

__________________________________
Board Certified, Anesthesiology & Pain Management
APN with specialty of Family Psychiatric Mental Health
Renowned Expert in Clinical Research
Board Certified, Psychiatry
Associate Medical Director
__________________________________
Site Manager
Study Coordinators:
Claire Pasquale
Iqra Hasan
Sumaiya Afzal
Madeleine Besselaar